Challenge Yourself With Everything From Barre To Bootcamp In Our Group Fitness Classes
At LAVA 24 Fitness, fun is the name of the game. We're putting an end to your stale workout routine and adding incredible energy into every single session.
Our Group Fitness Classes on Hilton Head Island include everything from body-sculpting Barre workouts to heart-racing bootcamp classes - and even workouts on the beach!
Get the most out of your body and walk away feeling accomplished like never before. Just fill out the short form on your screen to get started today!

For Any Goal Or Skill Set, Our Group Fitness Program Has The Answer
Are you tired of feeling limited to just a few options when you go to the gym? At LAVA 24 Fitness, you can take on a new workout every day of the week and still have more than half of our Group Fitness programming left to explore.
We are proud to offer Hilton Head Island a wide range of classes that meet the needs of every experience level.
Our Group Fitness Classes include:
BEACH BOOTCAMP - PALMETTO DUNES: A high-intensity total-body workout that will improve your strength, speed, and athletic ability AT THE BEACH!
LAVA CYCLE: Our new coach by color system is a power based coaching program that fosters connections, enhances instructor communication, and therefore improves the community vibe while maximizing results. It also offers a new form of entertainment with the virtual screen including a variety of different routes to choose from
LAVA FUSION: Our NEW cross-training fitness program designed to rev up your heart-rate and build muscle with a fun variety of machines, including: the TechnoGym SkillMills, MarpoRopes, SkiErgs, TRX, ElevateRows, Assisted Pull-ups/Dips, and much more! Plan on a full-body workout, customized daily to target different muscles throughout the week. All exercises are adjustable and customizable - with your heart-rate monitored on the big screens. --
BARRE: Inspired by ballet, yoga, and Pilates, this system builds strength, flexibility and so much more.
SMALL GROUP PERSONAL TRAINING: A total-body workout that includes all the benefits of individualized instruction.
SPEED & SPORTS PERFORMANCE: Translate your success in the gym to success on the field or wherever you compete.
PILATES: A mat class focusing on the core postural muscles that help keep the body balanced.
BUTTS AND GUTS: Tone and sculpt your buns, thighs, and abs. This class hits right to the core.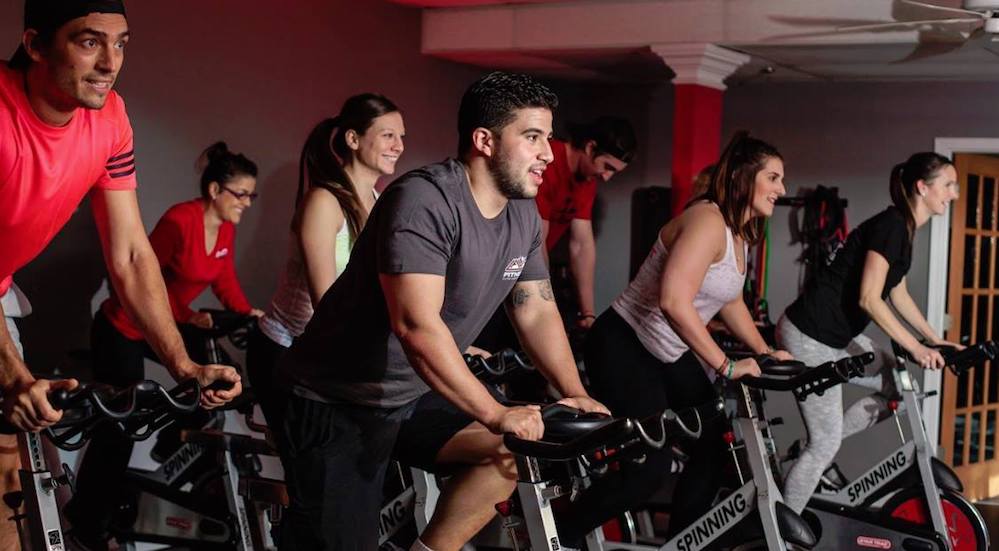 Find The Class For You. Get Started With Our Group Fitness Training On Hilton Head Island Now!
Don't settle for good enough. Get the very most out of your routine with our Group Fitness Classes on Hilton Head Island. Our team at LAVA 24 Fitness is truly offering something for everyone.
So what's holding you back? Fill out the short form on your screen to get started today!