Myranda McAfee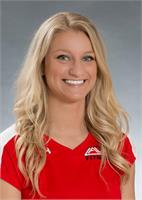 Myranda McAfee
Director of Marketing
Trainer
Hometown: Mansfield, OH
Education: Ashland University, Bachelor's Degree in Exercise Science.
Hobbies include: Walking dog on the beach, exercising, and having fun with friends.
Prior to LAVA:
Integrated Wellness Solutions, Exercise and Wellness Specialist
Wooster, OH
Certifications:
First Aid, CPR, AED- Redcross and AHA
Myranda McAfee instructs the following:
Metaburn is a high intensity interval training (HIIT) style workout that is the perfect class if you are wanting to burn fat! The workout is designed around circuit style training that will keep your heart rate high and keep you burning calories throughout the whole day. We use a timer that will tell you when to start and stop each exercise. This class will not only help you lose fat, but also help tone and sculpt your body into the shape you've always dreamed of having! We modify each exercise based off of everyone's fitness level so no need to be scared! This is our highest intensity level class and definitely our most popular. The workout is designed to be around 30 minutes of blood, sweat and tears and of course, a finisher! We will take you through a structured warm up before the workout and then cool you down with the foam roller post workout making the class about an hour of your time. You are definitely guaranteed to feel the BURN in the Metaburn!