Margaret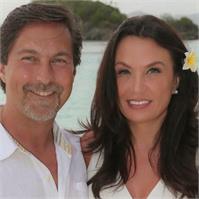 Margaret instructs the following:
BODY SCULPT trains your muscle fitness and tones up your body using traditional free weight training techniques. This class will use equipment such as cardio barbells, dumbbells, stability balls, and BOSU balance trainer. All fitness levels are welcome!




This beginner to intermediate class is geared towards men, women, golfers and tennis players! Weights and body bars are used for strengthening and toning the entire body. Fit Balls and bands as well as Pilates and yoga moves will improve flexibility and make you feel great.




Combo class that burns calories and sculpts the entire body. The first 25 min will be a cardiovascular workout on the bike with hills and sprints. The second half will use weights to target the upper body and the core.




SPINNING is a cardio class that will challenge both your heart and your mental strength. A certified instructor guides participants through a route full of rolling hills, flat roads, and long climbs. This low-impact class is appropriate for all levels.